What to expect when you attend an appointment with Di Goulding.
Initially, I will tap into your energies from the time you initially contact me!

 Your spirit guides, guardian angels and mine are very enthusiastic and motivated to start the moment that first contact is made.
Sometimes, they have been waiting for this opportunity of Divine timing for sometime! Continue reading
The key to meditation I find is consistency.
Whether you practice it for 5 minutes a day or an hour.
It is you practicing it on a daily basis is what is important! Continue reading →
Do you use your intuition?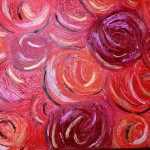 Do you listen to your feelings?
Do you trust your gut feelings?
Do you take action? Continue reading →