*Your Invitation*
Magical Mystical Saturday
2nd December, 2017
An Opportunity to nurture your Soul into expanded Spiritual horizons.
A day to join Di and Christine Sheeky of Soulful Connection.
A day of Magic and Mystery
'Inspired by Spirit' …….


*Clairvoyance
*Psychic Card Reading
*Spiritual Nurturing
*Mediumship
*Akashic Records insights  
Time: 9.30am to 4pm

Cost: $150.00  (3 part payment system available- $50.00 deposit – non-refundable) 
Where: Riverdell Spiritual Centre
51 Clifford Road, Hillier.
Contact Christine For Your Day of Magic
further information, payment and what to bring!……0432118040  or barossasoulfulconnection@gmail.com
Seats are limited so please book early!
A day of Magical clairvoyant and psychic insights, angelic card reading, healing, reiki, meditation, mindfulness activity and mediumship.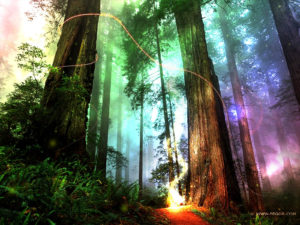 A day to indulge your senses, soul and revitalise your spirit.
Being hosted by Di Goulding of Inspired by Spirit and Christine of Soulful Connections.
Both Chris and I are very excited to be working collaboratively with Spirit to present this event.
Where: Hillier Road, Riverdell
When: Saturday 2nd of December, 2017
Start: 9.30am – 4pm
Price: $150.00
Please contact us to secure your seat. Seats are limited so please book early to save your space.
Further details to follow.
There is a wonderful sense of  awe and achievement through connecting to your Spiritual Guides and Guardian Angels.
I love that moment my clients engage with their Divine Angelic Spiritual Guides. From that point forward you can strengthen your Universal ties by communicating directly to your own wise, loving, compassionate and inspirational being.
They are always there ready and waiting for you to initiate that connection with Heaven Sent Messages for you.
Life is Eternal!
A Continuous Journey of Spiritual Growth!
One Life-time after another!
Have you ever experienced a feeling of dejavu?   
An eerie feeling or sensation of familiarity?  A strong feeling that you know this place, lived here before? Or perhaps you know this person, these people?  All the time being aware this is a first time visit or meeting, well in this life anyway!
Sometimes it's the very experience you are having – that familiarity, that strong feeling of love, joy, sadness, regret or fear that surfaces for no obvious reason!
A reaction that you question …where did that feeling or thought come from?
You ask yourself what was that all about?
Recently I spent an evening as a reader at The Monkey Nut Café in Lyndoch in the Barossa Valley.              

Had an amazing 1st time there focusing on Mediumship.

Read for 6 lovely ladies who had booked in for the evening.

A night of great food, drinks and spirit based messages from the other side.

It never ceases to amaze me, of the clarity and sincerity of spirit.

Conveying heartfelt messages of love and validation.
There were messages containing both current events and past experiences of those who I read for. Continue reading →

Many doors have opened for me…
over the last few months with studying, working, project managing our new extension, and creating a weekly Spiritual Development Circle. You may have seen our weekly posts on Facebook 'Inspired by Spirit' page!
After studying and completing a Certificate Course with James Van Praagh – Medium: School of Mystical Arts and John Edward – Psychic Medium 'Project You' self development and spiritual evolvement course – both world renown internationally known Mediums in America.
These courses have taken me to a whole new level of spiritual understanding, education, compassion and a psychic skill set. Expanding and extending my existing Mediumship abilities, Clairvoyant Spiritual Healing, and Intuitive Counselling skills.
What does this mean for you?
Well this adds value to your spiritual consults, healing experiences, validations of loved ones who have passed by giving 'Spirit' a voice!
An hour's consult can be life changing – an amazing priceless gift of peace, love, support, validation and healing to a grieving heart.
For me this has been an exceptionally exciting chapter in my life. Adding to my passion Continue reading →
I am over the moon!
…to be sharing the exciting news that I have just completed an 8 week course with American Medium – James Van Praagh through his School of Mystical Arts.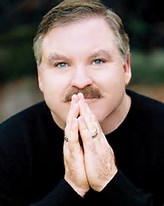 Many of you may know James as a world famous international Medium, author, spiritual teacher, who tours the world sharing his amazing mediumship readings with live audiences over the past 35 years.
His resume also includes social media, TV and radio interviews. A 5 year position as Spiritual Consultant with the Ghost Whisperer television series, starring Jennifer Love-Hewitt.
James dedication, love of people and spirit has provided astoundingly accurate powerful messages giving comfort, validation, peace of mind. Assisting thousands of people directly and indirectly with healing and transformation to move forward through grief to live a more fulfilled, happier life!
I feel very privileged
to be one of his first students Continue reading →
There are a group of angels called Archangels.
There work is to oversee groups of Angels.
To work with humanity.
I constantly work with Archangel Michael intuitively. He has rescued me on more than one occasion! You just have to ask!
Archangel Michael
– The Archangel of courage, strength, truth and integrity. The Archangel who will be with you in an instant to assist you with any issue of safety and protection.
Tinker, Tailor, Soldier, Sailor, Policeman, Rich man, Poor man, Belly dancer, Karma?
Past Lives consults can be very powerful!         

By looking through the door of time these sessions can provide valuable keys to greater understanding to unanswered feelings and fears….
Assisting in Healing what you may be experiencing!
Coupled with Intuitive Counselling I find
these sessions provide amazing breakthroughs!
A Date for the Diary                                         
Exciting News and an Opportunity to have a big Day Out, some Fun and Psychic Insights to your unique Spiritual Journey.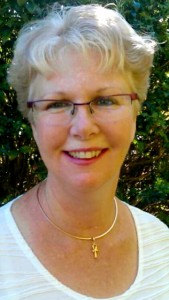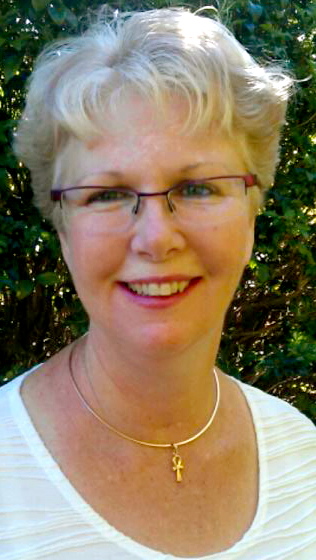 This is a invitation to join me and other psychic readers at the Psychic Fair at the John McVeity Centre –  Smithfield Plains.
My specialties include Clairvoyance, Mediumship, Psychic Readings and Energy Healing.   Continue reading →