Being Psychic
Some people are skeptical of such possibilities. I usually find it's the people who have not had any such experience. The usual is to chalk it up to coincidence, accident, chance, irony or imagination!
Please Remember:
Imagination is Food for the Soul.
And you are Soul having a Human Experience, expanding and evolving through a Spiritual Journey!                                                                             
Total denial or dismissals of extraordinary clairvoyant experiences are sometimes easier to justify than the existence of this phenomenon. A lack of understanding, knowledge, denial, fear, faith and education usually surrounds these responses.
If you have had a psychic experience you will understand, and be able to resonate with what I am saying!
You don't need proof, you will just know!
My Story 
Fourteen years ago a friend and I went to the Blue Mountains, New South Wales for a full weekend of meditation. Sunday night came and the other lovely people left. It was a public holiday in South Australia the next day and we allowed our-selves a day for sightseeing, before departing early on Tuesday.
My friend commented that I was not my normal self that day?
She asked me if there was anything wrong? I remember it like it was yesterday, I remember looking straight at her, and not saying a word! She again prompted me and then after total frustration engulfed her, she asked me did I need to ring home? Again I said nothing! Ready to shake me, I think, she looked directly at me and clearly stated do you need to ring your husband?
Finally, I answered her with a No!
I need to ring my Mum!
So I rang my Mum. She was sounding quite amazed at why I was ringing her, because she had just that very moment hung up from speaking to my hubby. She asked if Lennie had rang me, at the same time knowing he couldn't have because she, just that second hung up the phone? Without thinking about it I said very precisely I was ringing about Dad!
What was going on with Dad?
Well, Mum had just got back from the hospital were my Dad had been admitted diagnosed with having a Stroke? All I could say was I am sure Dad would be ok and I was leaving early the next morning. I immediately rang hubby talking to him about the whole situation and again he was astounded and amazed? How did you know about your Dad? Did your Mum ring? Knowing full well that wasn't possible.
I then shared my experience with my friend.
Her look was priceless, when I explained what had happened!
I found myself now saying (in my friends silence) that they had mis-diagnosed my Dad and that he hadn't had a Stroke? I stated that his situation was more serious, not to say a Stroke wasn't serious! I didn't know what it was, only that they had got it wrong! The next day at the hospital, the medical staff met us. They informed us that my father hadn't had a Stroke. Further tests revealed a brain tumor the size of a golf ball that was causing Stroke type symptoms. My father survived the surgery, the chemo and the radiotherapy that followed miraculously well considering the magnitude of his situation! We had a good 2 and half years with my Dad before unfortunately the Cancer returned and this time it was in-operable. There is so much more to this story, this psychic, spiritual experience however, as it was and is very personal on so many levels, I have only shared the nutshell version with you today.
By sharing this I am hoping this information can benefit you in some positive way!
Listen! Trust your feelings, your intuition, and your guidance.
I encourage you to follow through on those phone calls, thoughts, actions, and telling people that you love them, as you never know how things can change in an instance.
Trust your feelings!
My Dad, I now know, is in a place where there is no pain, physically or emotionally anymore!
Love has no boundaries, distances or time constraints! It just is!
The essence of this experience was all about Intuition and Love!
A strong bond between a father and a daughter, a mother and a daughter, and a husband and a wife!
I believe everything happens for a reason, this was part of my journey so that I could grow spirituality to assist others with their growth, spiritual and psychic connections!
Contact me now for your spiritual consult, psychic reading, intuitive insights and angelic connections.
Remember when you take a step towards the Universe it takes 10 steps towards you.
With Love and Light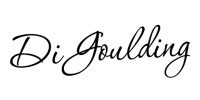 Clairvoyant, Psychic, Energy Healer, Medium
*Gawler, Barossa Valley, Northern Suburbs and Districts