The more you take action and go with the flow, the more spiritual information and guidance you will receive in your life!
Listen,Trust and Believe in your Instincts, your Intuition, your Spiritual and Angelic Guidance!  
Take a leap of faith today! Continue reading →
Well last night I held my 2nd 'An Evening of Healing'           
at Gawler Relaxation & Healing Haven hosted by Christine.
It was a wonderful night of spiritual, mediumship messages, divine and angelic guidance being delivered and received creating enlightenment and healing opportunities.
Very excited about the feedback Continue reading →
Your Invitation
Hi everyone you are invited to my next Evening of Healing on Tuesday the 10th of February, 2015 at Gawler Relaxation and Healing Haven.
Come along with a friend and or come along on your own and meet some new like-minded people.
Numbers are limited, so if you wish to attend please pay or register your interest early.
The first evening was certainly a success and has encouraged me to continue in this direction.
Please see details below and previous blogs for comments received on the night.
Wishing you well and hoping to meet you soon at one of my meetings, or on a more personal level at a one of one consultation.
Contact me now for further information. 
*Have a great day, and a fantastic 2015*

'An Evening of Healing'
Presented by Gawler Relaxation and Healing Haven
Do you believe in the Power of the Mind?
The Power of Faith?
Spiritual or Energetic Healing?
'Miracles'  ……I do!
I've witnessed and experienced them, and been part of that energetic process on numerous occasions!
Join me – Dianne Goulding of Inspired by Spirit for Continue reading →
Wow!!!
What a great response to my 1st Evening of Healing presented by Gawler Relaxation and Healing Haven, in Murray Street, Gawler.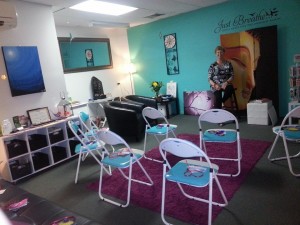 Many thanks to Chris for her love, support, assistance and encouragement.
There was a group of 10 of us.
We had a great night of sharing personal insights, intuitive guidance, cocooned in love and laughter. The highlight being the messages channelled from 'Spirit'.
Confirmations of loved ones who had passed and who made their presence felt through both personal messages, laughter and heart-felt tears.
My last 'More than Coffee' session was last Tuesday the 18th of November, 2014 for the year!
This meeting was held at Gawler Relaxation and Healing Haven, in Murray Street, Gawler.
We 6 ladies had a truly inspiration, angelic, clairvoyant morning.
This was my last 'More than Coffee' for the year.                                                      
It has been a busy year with 8 meetings all up.
Tuesday was a great reminder to me why I started these meetings.
An opportunity to connect like-minded people who are spiritually aware and looking to expand and open up to their psychic insights, spiritual messages from loved-ones who have passed, intuition, spirit guides and guardian angels.
It never ceases to amaze me that the people who come together on the day, are so connected on so many levels and go on to keep those connections open through Facebook and coffee catch-ups etc.
So if you would like to join me next year on January the 20th, 2015 please watch this blog and register your interest on Facebook at 'More than Coffee' or at 'Inspired by Spirit'.
And of course you can contact me direct on 85230559 or di@inspiredbyspirit.com.au
Remember: When you take one step towards to the Universe, the Universe will take 10 steps towards you!
Just a gentle reminder from your Guardian Angels, Spirit Guides to 'listen' and 'take action' where prompted.' Continue reading →
A Happy New Year to you!
Wishing you a wonderful 2011.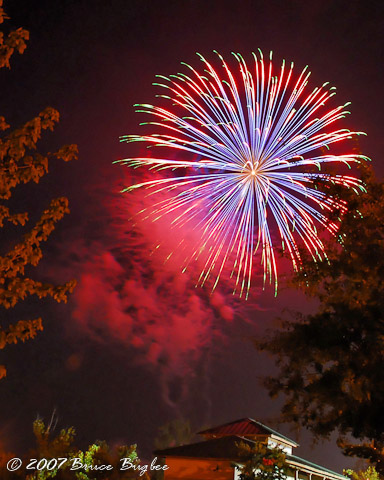 Full of spirited energy, health, wealth, joy, love, success, appreciation, friendship, fun, laughter and beauty.
Wishing you a year of positive opportunities, transformation and inspiration!
A year of personal growth and spiritual empowerment!
How do you know if you require my spiritual assistance?
That's easy! Continue reading →
Christmas is a wonderful time of year for getting together with family and friends.
You can create great opportunities to catch up, exchange gifts.
Share the latest news, laughter, memories, festive food and drinks.
Or perhaps Christmas for you, may be a time that's emotionally challenging or friction charged.
You may find catching up with family and friends difficult due to a whole host of reasons.
Old wounds and arguments that flare up Continue reading →
Do you think about the past frequently?
It is not uncommon!
However, are these experiences and thoughts keeping you stuck?
Stuck in fear, guilt, resentment, judgement and worry can be very damaging.

Damaging  to you emotionally, and physically.
These continual thought patterns can fester into problems of  depression, anxiety, insomnia, nightmares, low energy reserves, poor eating habits and immune system problems, just to name a few. Creating and fuelling added stress and tension to your life Continue reading →
Not Everything                                                                    
that is
faced can be
changed,
but nothing
can be
changed
until
it's faced! James Baldwin
Are you recognizing it's time for change? Continue reading →
You Never Know…..
What you might achieve until you stretch yourself. Continue reading →