'Health depends on being in harmony with our soul'                                                                   

Dr. Edward Bach
After a consultation whether it be an Intuitive Counselling session, Mediumship consult or a Clairvoyant Spiritual Healing appointment  I regularly prescribe personalised healing remedies to my clients when further assistance and support is required.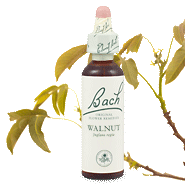 Over 25 years I have continually and successfully prescribed Dr. Edward Bach's Flower Remedies with wonderful results for many of my patients and clients.
Many people are familiar with and have used Dr. Bach's Rescue Remedies drops for anxiety and stress, Sleep Sprays and Rescue Remedy creams. These remedies are sold in large volumes in Health Food Stores.
Dr. Bach's  system consists of 38 Flower Remedies. Each remedy aids with specific emotions and personal combinations are tailored to your individual feelings, emotions, circumstances and requirements. Continue reading →
Just a quick note to inform all past patients of Gawler Natural Therapy of my decision to move onto new and exciting horizons after 25 years of providing complementary health services and nutritional advice.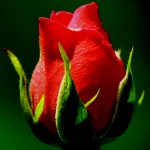 A challenging decision, however new directions have been Inspired by Spirit and presented by the Universe.
This has given me the opportunity to focus my full attention on Inspired by Spirit.
Archangel Michael wears a suit of armour and holds a sword and a shield.    

This uniform symbolises and reflects his ability to provide protection, inner-strength to combat negativity such as stress, isolation, anger, anxiety, conflict, depression, disease and fear. Plus courage to stand our ground, heal and move forward.
Archangel Michael additionally knows the intimate details of your Divine life purpose, which we are all born with.
His name actually means 'He who is like God'.
In fact when you call upon him and ask for his assistance you are working with the right hand of the Creator, God, Grace, the Universe, Great Mystery, Higher Wisdom.
When you call upon him he will be there because he has the ability to be unlimited!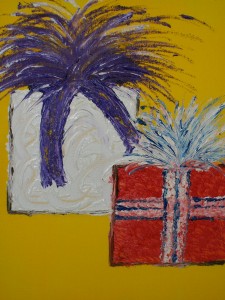 How truly blessed are you?
Life's gifts come in all sorts of packages.
We usually unfortunately don't always recognize our gifts that come in many forms including love, friendship, community, education, comfort and support.
Then there is our health, work providing purpose and abundance, housing providing safety, comfort and security, warm clothing, transport etc.
And of course there are our natural resources such as fresh air, good nutritious food supplies and clean drinking water for example.
There are our personal gifts, our creative talents – tapped and un-tapped.
What gifts lie dormant in you Continue reading →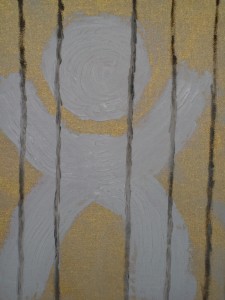 A follow-up to my blog,  An Expression of Freedom through Illness.
There are many reasons you may be feeling trapped!
Perhaps by life circumstances, family arguments, career choices, relationships, finances, health issues, anxiety, depression, loneliness, grief, feeling disconnected from life, bad decisions, denial, disagreements, resentment, fear, guilt, anger, blame, criticism, judgment, pride, stubbornness, resistance, humility, un-fulfilled dreams, promises or goals etc?
Perhaps through emotions of not feeling good enough or it's just not fair! Or an attitude of entitlement!
A follow-up to my blog,  An Expression of Freedom through Illness.

What is Chakra balancing?
Well we all know that we have a physical body composed of major organs, muscles, blood, bones, skin, hair, hormones, nerves etc.
Did you know we also have an energetic body or aura, besides a physical body, which from time to time may become blocked, clogged, weighed down emotionally or just plain rusty which then may require clearing, cleansing and balancing.
Our energy body or aura consists of Chakras. The term Chakras is an old ancient Indian Sanskrit word referring to invisible energy wheels of light. Continue reading →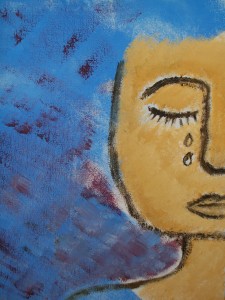 Card No.: 25…..The Lady in Blue
A follow-up to my blog,  An Expression of Freedom through Illness.
The Lady in Blue or the Blue Lady represents many different scenarios to me.
A lady not wanting to see the world she has created at present that is why her eyes are shut.
A lady looking inward and crying for the realizations of knowing she is so blessed.
An opportunity to say thank you through tears of gratitude.
A soul releasing pain through inner reflection. Continue reading
Card No.: 26 Rock Island                                                                                      
A follow-up to my blog,  An Expression of Freedom through Illness.
This card represents and speaks to me intuitively on and from so many different levels through this channelled piece of art.
The following list are some of those possibilities……
No man is an island.
Time to take shelter and weather the storm.
To learn from and benefit from someone else's strength, wisdom, support or friendship.
To be prepared and determined in your challenges, goals and aspirations.
To be rock solid in your commitment.
To stop hiding and to be become visible, to stand in your own power. Continue reading
Card No.: 27 'Time Out'
A follow-up to my blog,  An Expression of Freedom through Illness.
When was the last time you invested into you thru 'time out'?
Had a bubble bath or a soak in the bath infused with bath crystals?
Have you underestimated how important this gift of time is for your body, your sacred temple?
Time to unwind, relax, rest, release emotions and rejuvenate your physical body. To get in touch with your intuition and release stress. Continue reading →