Many doors have opened for me…
over the last few months with studying, working, project managing our new extension, and creating a weekly Spiritual Development Circle. You may have seen our weekly posts on Facebook 'Inspired by Spirit' page!
After studying and completing a Certificate Course with James Van Praagh – Medium: School of Mystical Arts and John Edward – Psychic Medium 'Project You' self development and spiritual evolvement course – both world renown internationally known Mediums in America.
These courses have taken me to a whole new level of spiritual understanding, education, compassion and a psychic skill set. Expanding and extending my existing Mediumship abilities, Clairvoyant Spiritual Healing, and Intuitive Counselling skills.
What does this mean for you?
Well this adds value to your spiritual consults, healing experiences, validations of loved ones who have passed by giving 'Spirit' a voice!
An hour's consult can be life changing – an amazing priceless gift of peace, love, support, validation and healing to a grieving heart.
For me this has been an exceptionally exciting chapter in my life. Adding to my passion Continue reading →
Tinker, Tailor, Soldier, Sailor, Policeman, Rich man, Poor man, Belly dancer, Karma?
Past Lives consults can be very powerful!         

By looking through the door of time these sessions can provide valuable keys to greater understanding to unanswered feelings and fears….
Assisting in Healing what you may be experiencing!
Coupled with Intuitive Counselling I find
these sessions provide amazing breakthroughs!
The more you take action and go with the flow, the more spiritual information and guidance you will receive in your life!
Listen,Trust and Believe in your Instincts, your Intuition, your Spiritual and Angelic Guidance!  
Take a leap of faith today! Continue reading →
Well last night I held my 2nd 'An Evening of Healing'           
at Gawler Relaxation & Healing Haven hosted by Christine.
It was a wonderful night of spiritual, mediumship messages, divine and angelic guidance being delivered and received creating enlightenment and healing opportunities.
Very excited about the feedback Continue reading →
More than Coffee…..                                                           
a wonderful morning with beautiful woman, like minded Souls evolving, growing, journeying, and sharing their wisdom, life experiences.
More than Coffee provides a safe spiritual haven, supported by Angelic messages validating, reassuring and supporting future directions and releasing blocks that may be inhabiting health, happiness and opening to love and healing!
Julie's 'Comments of Gratitude'
…….'Thank you very much for your words….it's great to now have that understanding*
A very powerful and effective method, a 'free tool' to assist you with 'releasing emotions' which may allow you to 'let go' and  'spiritually grow'!
You will require:                                               
A pen                                 
Paper                                 
A drink
Preferably a quiet home
A comfortable chair
This is an opportunity to release pent-up emotions, negative thoughts and behaviours on all levels, without judgment or criticism from outside influences.
It is very important to follow the instructions closely for the best outcome.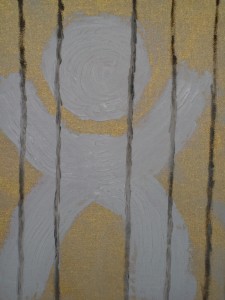 A follow-up to my blog,  An Expression of Freedom through Illness.
There are many reasons you may be feeling trapped!
Perhaps by life circumstances, family arguments, career choices, relationships, finances, health issues, anxiety, depression, loneliness, grief, feeling disconnected from life, bad decisions, denial, disagreements, resentment, fear, guilt, anger, blame, criticism, judgment, pride, stubbornness, resistance, humility, un-fulfilled dreams, promises or goals etc?
Perhaps through emotions of not feeling good enough or it's just not fair! Or an attitude of entitlement!
Card No.: 27 'Time Out'
A follow-up to my blog,  An Expression of Freedom through Illness.
When was the last time you invested into you thru 'time out'?
Had a bubble bath or a soak in the bath infused with bath crystals?
Have you underestimated how important this gift of time is for your body, your sacred temple?
Time to unwind, relax, rest, release emotions and rejuvenate your physical body. To get in touch with your intuition and release stress. Continue reading →