Recently I spent an evening as a reader at The Monkey Nut Café in Lyndoch in the Barossa Valley.              

Had an amazing 1st time there focusing on Mediumship.

Read for 6 lovely ladies who had booked in for the evening.

A night of great food, drinks and spirit based messages from the other side.

It never ceases to amaze me, of the clarity and sincerity of spirit.

Conveying heartfelt messages of love and validation.
There were messages containing both current events and past experiences of those who I read for. Continue reading →

Many doors have opened for me…
over the last few months with studying, working, project managing our new extension, and creating a weekly Spiritual Development Circle. You may have seen our weekly posts on Facebook 'Inspired by Spirit' page!
After studying and completing a Certificate Course with James Van Praagh – Medium: School of Mystical Arts and John Edward – Psychic Medium 'Project You' self development and spiritual evolvement course – both world renown internationally known Mediums in America.
These courses have taken me to a whole new level of spiritual understanding, education, compassion and a psychic skill set. Expanding and extending my existing Mediumship abilities, Clairvoyant Spiritual Healing, and Intuitive Counselling skills.
What does this mean for you?
Well this adds value to your spiritual consults, healing experiences, validations of loved ones who have passed by giving 'Spirit' a voice!
An hour's consult can be life changing – an amazing priceless gift of peace, love, support, validation and healing to a grieving heart.
For me this has been an exceptionally exciting chapter in my life. Adding to my passion Continue reading →
I am over the moon!
…to be sharing the exciting news that I have just completed an 8 week course with American Medium – James Van Praagh through his School of Mystical Arts.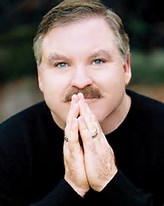 Many of you may know James as a world famous international Medium, author, spiritual teacher, who tours the world sharing his amazing mediumship readings with live audiences over the past 35 years.
His resume also includes social media, TV and radio interviews. A 5 year position as Spiritual Consultant with the Ghost Whisperer television series, starring Jennifer Love-Hewitt.
James dedication, love of people and spirit has provided astoundingly accurate powerful messages giving comfort, validation, peace of mind. Assisting thousands of people directly and indirectly with healing and transformation to move forward through grief to live a more fulfilled, happier life!
I feel very privileged
to be one of his first students Continue reading →
The more you take action and go with the flow, the more spiritual information and guidance you will receive in your life!
Listen,Trust and Believe in your Instincts, your Intuition, your Spiritual and Angelic Guidance!  
Take a leap of faith today! Continue reading →
On Sale Now for Xmas!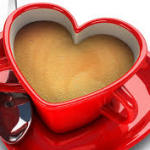 $50.00
Great Value for  2 hours of
*  Spiritual guidance and Intuitive Insights
*  Clairvoyance and Psychic Readings
*  Plus Coffee and Heavenly Nibbles
*  Group Bookings available
Where: Gawler Relaxation and Healing Haven
Shop 6/40 Murray Street, Gawler
or perhaps you would prefer to have a private consultation with me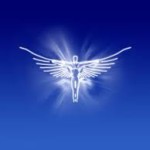 On Sale Now for Xmas!
$90.00 for a personal appointment
*Also available as a Gift Certificate for Xmas
including a Mystery Gift as a bonus Xmas Present to the value of $10.00….Great Value!
Contact me on Facebook on my 'More than Coffee' page or 'Ínspired by Spirit' page to order your certificate or to register your interest!
Or at 85230559
e: di@inspiredbyspirit.com.au
Remember: When you take a step towards the Universe it will take 10 steps towards you!
 Merry Xmas Everyone!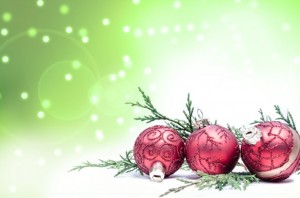 Touching base after my hubby Len and I return from our
travels throughout the West Coast of America.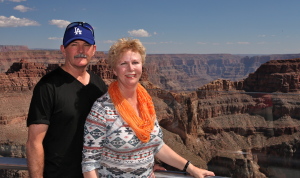 The Grand Canyon one of my favourite places in the USA.
I looked forward to this part of the trip more than any other destinations.
I was not disappointed, the grand majestic landscape and the spiritual grandeur was all embracing.
There was definitely a warm welcome from the American Indian Spiritual realm visually and emotionally!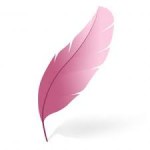 Another inspirational morning shared by beautiful souls!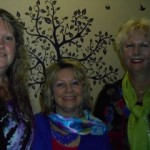 Spirit provided a very different 'More than Coffee' morning on Tuesday morning just gone – the 18th of March, 2014. Being a small group it was intimate, relaxed and 'Spirit' held a space of  'Love' in a safe, friendly environment. It felt like old friends catching up for a cuppa……. We shared heavenly nibbles, the celebration of life through the lens of experience, wisdom, laughter, Divine Guidance and a sprinkle of Universal Healing for both the Heart and Soul! If you would like Continue reading →
Happy 2014 everybody! Hope you all had a good Xmas.
We spent some wonderful time at Port Hughes with friends.
We walked along the jetty  and saw many people catching Crabs.
And as a result Spirit has been nudging me to share this story of life and wisdom.
Hoping that it will assist you in some way, as it has me! Enjoy!
 Naked Crabs
At the seashore, every pool and puddle left by the retreating tide seems to have a crab in it. Little ones scuttle sideways, squeezing under rocks, peering from a patch of seaweed, occasionally venturing out to nibble on unwary human toes. 
On the beach, shells of crabs' lie washed up by waves. Some are from crabs that died. Others are simply discarded; a dwelling too small for it's growing occupant. That's how crabs grow bigger – when their shells get too tight, they split the shell open and they grow a new one.  Continue reading →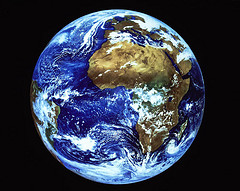 Q.  What are the benefits of coming to see a Medium?
A. Firstly because of the nature of the work I provide.
I act as channel bridging a gap between this world and the next.
Q.  How do I know that you and the information is genuine?
A.   It doesn't long to work out that the information is accurate and how it connects to you or your family.
For instance the soul who has passed may show a familiar scene. Continue reading →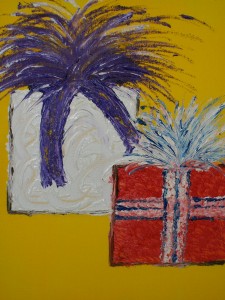 How truly blessed are you?
Life's gifts come in all sorts of packages.
We usually unfortunately don't always recognize our gifts that come in many forms including love, friendship, community, education, comfort and support.
Then there is our health, work providing purpose and abundance, housing providing safety, comfort and security, warm clothing, transport etc.
And of course there are our natural resources such as fresh air, good nutritious food supplies and clean drinking water for example.
There are our personal gifts, our creative talents – tapped and un-tapped.
What gifts lie dormant in you Continue reading →