Clairvoyant Readings now available on Skype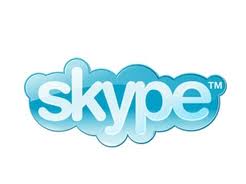 Yes, as my sons would say…. Mum you are finally moving into the 21st Century with modern technology!
I am now bridging a gap for those of you who may find it difficult to physically  get to my offices due to health problems, parental challenges,  time schedules, transport problems, long distances, especially for those who live interstate or overseas can now be overcome by conducting Inspired by Spirit readings on Skype. 
This is a great opportunity to have a Spiritual reading through video calling on  Skype.   In fact my first video call was last week with a lovely lady living in Melbourne.   It went very well and the idea that had been bouncing around in my head for quite some time became a reality.
It was a blend of Clairvoyancy, Intuitive Counselling, Mediumship, Angel Intuitive energy and Tarot Card reading.
I recorded our session at her request, copied it to a CD and posted it to Melbourne for a small additional fee. This has allowed my client the opportunity for further reflection and introspection.
It was a professional, fun and easy way to connect with my client and to deliver divine messages of guidance from Spirit.
This opportunity offers a new format, which helps to break down challenges of not being able to attend my offices.
You never know what you can do, till you give it a go!
So if you would like to find out more just ring me on (08) 85230559 or email on di@inspiriedbyspirit.com.au for more details.   Contact me now for your spiritual reading, medium session, spiritual healing consult, psychic reading, intuitive insights and angelic connections. Remember when you take a step towards the Universe it takes 10 steps towards you. delivered with Love and Light
Di Goulding
Clairvoyant, Energy Healer, Medium, Psychic
Now Skyping Australia and overseas….
A big thank you to Spirit for the gentle push, encouragement and support with expanding my spiritual growth. And for bringing Cynthia, Jude and the beautiful lady from Melbourne into my life. Thank you girls for your love, patience and encouragement in motivating me to overcome my fears associated with modern technology. This adds a string to my bow and a greater opportunity to connect with the world at large. And of course to Skype for your brilliant facility and world wide service.