Mediumship News Update
I am over the moon!
…to be sharing the exciting news that I have just completed an 8 week course with American Medium – James Van Praagh through his School of Mystical Arts.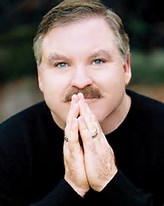 Many of you may know James as a world famous international Medium, author, spiritual teacher, who tours the world sharing his amazing mediumship readings with live audiences over the past 35 years.
His resume also includes social media, TV and radio interviews. A 5 year position as Spiritual Consultant with the Ghost Whisperer television series, starring Jennifer Love-Hewitt.
James dedication, love of people and spirit has provided astoundingly accurate powerful messages giving comfort, validation, peace of mind. Assisting thousands of people directly and indirectly with healing and transformation to move forward through grief to live a more fulfilled, happier life!
I feel very privileged
to be one of his first students
studying his newly released mediumship course – 35 years in creation!
It has been an amazing experience!
My knowledge, clairvoyance and psychic skills, connection to Spirit has developed and grown exponentially!
The reports and feedback I have received in relationship to the course material over the last 8 weeks has been exceptional – providing clients greater happiness, peace, forgiveness, understanding and healing!
I know I was led by my spiritual guides, intuition and soul's purpose to this incredible work!
I feel this Mediumship certificate course has given me greater meaning to 'life and death'!
A very special gift providing greater expansion into the psychic and intuitive realms.
My ultimate goal has always been to…..
assist as many clients as possible, with the connection to Spirit, loved ones who have passed providing validation, spiritual and emotional healing!
Transforming lives, with the knowledge that loved ones are there right next to you, supporting, guiding and loving you from the other side!
Contact me now for your appointment to connect to your loved ones! Spirit who is lovingly watching and guiding you, and who wish to connect to you!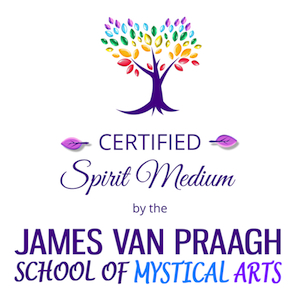 'A big thank you to James Van Praagh for sharing your Mediumship gift, teachings, love of Spirit, and people'!