New Horizons for Gawler Natural Therapy
Just a quick note to inform all past patients of Gawler Natural Therapy of my decision to move onto new and exciting horizons after 25 years of providing complementary health services and nutritional advice.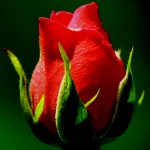 A challenging decision, however new directions have been Inspired by Spirit and presented by the Universe.
This has given me the opportunity to focus my full attention on Inspired by Spirit.
Inspired by Spirit provides Clairvoyant Spiritual Healing, Intuitive Counselling, Mediumship, Past Life Readings, Guardian Angel Readings and Connections to your Guardian Angels.
And of course 25 years of Natural Therapies also adds value to your consult through experience, wisdom and accompanied health advice, where appropriate.
A further thankyou at this point, to all my past patients who have been long time loyal beneficiaries of Gawler Natural Therapy and have wished me well in my new venture.
Contact me now for your spiritual healing consult, psychic reading, intuitive insights and angelic connections.
Remember when you take a step towards the Universe it takes 10 steps towards you.
delivered with
Love and Light
Di Goulding
Clairvoyant     Energy  Healer
Medium      Psychic