Written by Dr. Alex Loyd and Dr. Ben Johnson.
When Dr. Alex Loyd began a quest to find a solution to his wife's depression I am sure he never anticipated the journey it would take him on.
In that quest for health and true healing he discovered a practical Energy Healing Code that anyone can subscribe too!
A simple 6-minute hand movement technique – which is the Healing Code itself, accompanied by what I have coined an Action Prayer or a Healing Intent, Continue reading →
Hi the following photos are of sacred sites and places that my husband Len and I have been very fortunate to visit – Stonehenge, England in May 2007.
Travelling opens up the intuition, mind and the heart. The mysteries of the ancients, fascinating and mind-blowing – how, why and what were there beliefs that drove them forward?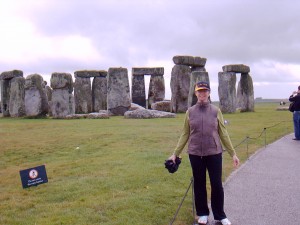 This next photo is an ancient temple in Malta…. Continue reading →