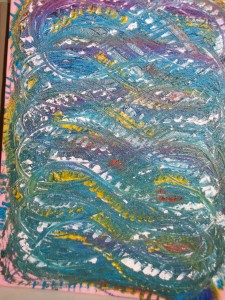 'Card 32' ..Inspired by Spirit, channelled thru Di……
For further info please read my previous blog,  An Expression of Freedom through Illness
Spirit Inspired this piece of tribal looking art just prior to a Journal workshop I attended recently in July.
I had an overwhelming sense of urgency to create this infinity sign over and over again.
Time was short on that particular morning however 'Spirit' was strong, reassuring and insistent.
The beautiful correlation and connection here was the workshop presenter spoke consistently throughout the afternoon how we are all connected and how we are all 'One'.
How our energy is infinite. Continue reading →
This meditation is easy and wonderfully effective!
Step One – remove or turn off any distractions.
Step Two – sit or lie down, make yourself comfy, in a quiet space.
Step Three –Close your eyes and breathe deeply, slowly and naturally.
Allow yourself to gradually relax into a deeper state of peace and serenity.
Step Four – Imagine something that you would like to manifest. Continue reading →
Do you use your intuition?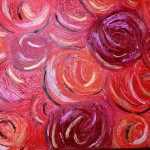 Do you listen to your feelings?
Do you trust your gut feelings?
Do you take action? Continue reading →