Many doors have opened for me…
over the last few months with studying, working, project managing our new extension, and creating a weekly Spiritual Development Circle. You may have seen our weekly posts on Facebook 'Inspired by Spirit' page!
After studying and completing a Certificate Course with James Van Praagh – Medium: School of Mystical Arts and John Edward – Psychic Medium 'Project You' self development and spiritual evolvement course – both world renown internationally known Mediums in America.
These courses have taken me to a whole new level of spiritual understanding, education, compassion and a psychic skill set. Expanding and extending my existing Mediumship abilities, Clairvoyant Spiritual Healing, and Intuitive Counselling skills.
What does this mean for you?
Well this adds value to your spiritual consults, healing experiences, validations of loved ones who have passed by giving 'Spirit' a voice!
An hour's consult can be life changing – an amazing priceless gift of peace, love, support, validation and healing to a grieving heart.
For me this has been an exceptionally exciting chapter in my life. Adding to my passion Continue reading →
Happy 2014 everybody! Hope you all had a good Xmas.
We spent some wonderful time at Port Hughes with friends.
We walked along the jetty  and saw many people catching Crabs.
And as a result Spirit has been nudging me to share this story of life and wisdom.
Hoping that it will assist you in some way, as it has me! Enjoy!
 Naked Crabs
At the seashore, every pool and puddle left by the retreating tide seems to have a crab in it. Little ones scuttle sideways, squeezing under rocks, peering from a patch of seaweed, occasionally venturing out to nibble on unwary human toes. 
On the beach, shells of crabs' lie washed up by waves. Some are from crabs that died. Others are simply discarded; a dwelling too small for it's growing occupant. That's how crabs grow bigger – when their shells get too tight, they split the shell open and they grow a new one.  Continue reading →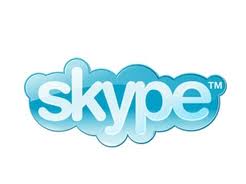 Yes, as my sons would say…. Mum you are finally moving into the 21st Century with modern technology!
I am now bridging a gap for those of you who may find it difficult to physically  get to my offices due to health problems, parental challenges,  time schedules, transport problems, long distances, especially for those who live interstate or overseas can now be overcome by conducting Inspired by Spirit readings on Skype.  Continue reading →