Some people are skeptical of such possibilities. I usually find it's the people who have not had any such experience. The usual is to chalk it up to coincidence, accident, chance, irony or imagination!
Please Remember:
Imagination is Food for the Soul.
And you are Soul having a Human Experience, expanding and evolving through a Spiritual Journey!                                                                             
Total denial or dismissals of extraordinary clairvoyant experiences are sometimes easier to justify than the existence of this phenomenon. A lack of understanding, knowledge, denial, fear, faith and education usually surrounds these responses.
If you have had a psychic experience you will understand, and be able to resonate with what I am saying!
You don't need proof, you will just know!
My Story 
Fourteen years ago a friend and I went to the Blue Mountains, New South Wales for a full weekend of meditation. Sunday night came and the other lovely people left. It was a public holiday in South Australia the next day and we allowed our-selves a day for sightseeing, before departing early on Tuesday.
My friend commented that I was not my normal self that day?
She asked me if there was anything wrong? Continue reading →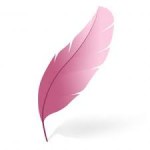 Another inspirational morning shared by beautiful souls!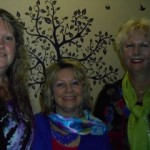 Spirit provided a very different 'More than Coffee' morning on Tuesday morning just gone – the 18th of March, 2014. Being a small group it was intimate, relaxed and 'Spirit' held a space of  'Love' in a safe, friendly environment. It felt like old friends catching up for a cuppa……. We shared heavenly nibbles, the celebration of life through the lens of experience, wisdom, laughter, Divine Guidance and a sprinkle of Universal Healing for both the Heart and Soul! If you would like Continue reading →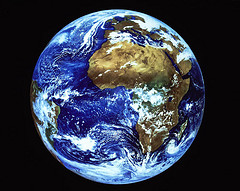 Q.  What are the benefits of coming to see a Medium?
A. Firstly because of the nature of the work I provide.
I act as channel bridging a gap between this world and the next.
Q.  How do I know that you and the information is genuine?
A.   It doesn't long to work out that the information is accurate and how it connects to you or your family.
For instance the soul who has passed may show a familiar scene. Continue reading →
Archangel Michael wears a suit of armour and holds a sword and a shield.    

This uniform symbolises and reflects his ability to provide protection, inner-strength to combat negativity such as stress, isolation, anger, anxiety, conflict, depression, disease and fear. Plus courage to stand our ground, heal and move forward.
Archangel Michael additionally knows the intimate details of your Divine life purpose, which we are all born with.
His name actually means 'He who is like God'.
In fact when you call upon him and ask for his assistance you are working with the right hand of the Creator, God, Grace, the Universe, Great Mystery, Higher Wisdom.
When you call upon him he will be there because he has the ability to be unlimited!
Card No.: 26 Rock Island                                                                                      
A follow-up to my blog,  An Expression of Freedom through Illness.
This card represents and speaks to me intuitively on and from so many different levels through this channelled piece of art.
The following list are some of those possibilities……
No man is an island.
Time to take shelter and weather the storm.
To learn from and benefit from someone else's strength, wisdom, support or friendship.
To be prepared and determined in your challenges, goals and aspirations.
To be rock solid in your commitment.
To stop hiding and to be become visible, to stand in your own power. Continue reading
Card No.: 27 'Time Out'
A follow-up to my blog,  An Expression of Freedom through Illness.
When was the last time you invested into you thru 'time out'?
Had a bubble bath or a soak in the bath infused with bath crystals?
Have you underestimated how important this gift of time is for your body, your sacred temple?
Time to unwind, relax, rest, release emotions and rejuvenate your physical body. To get in touch with your intuition and release stress. Continue reading →
Our deepest fear is not that we are inadequate.
Our deepest fear is that we are powerful beyond measure.
It is our Light, Not our darkness, That most frightens us. Continue reading →
In the past few months, life has certainly been interesting.
Numerous changes including study, relationships, business, travel to Egypt and Jordan. Continue reading →