What to expect when you attend an appointment with Di Goulding.
Initially, I will tap into your energies from the time you initially contact me!

 Your spirit guides, guardian angels and mine are very enthusiastic and motivated to start the moment that first contact is made.
Sometimes, they have been waiting for this opportunity of Divine timing for sometime! Continue reading
Hi the following photos are of sacred sites and places that my husband Len and I have been very fortunate to visit – Stonehenge, England in May 2007.
Travelling opens up the intuition, mind and the heart. The mysteries of the ancients, fascinating and mind-blowing – how, why and what were there beliefs that drove them forward?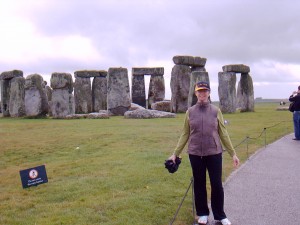 This next photo is an ancient temple in Malta…. Continue reading →