Our deepest fear is not that we are inadequate.
Our deepest fear is that we are powerful beyond measure.
It is our Light, Not our darkness, That most frightens us. Continue reading →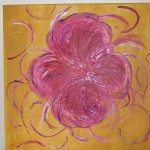 Good Morning
How will your life change or improve for the better today?
Each day is another opportunity to grow and mature on an emotional, feeling and spiritual level!
Have you viewed your world, your life from that perspective before?
Today is the day to become more assertive, confident, raise your self-respect and self-esteem levels if you choose!
Yes today, is the day to:- Continue reading →
Just recently I had an experience where I felt out of  my comfort zone
I was suffering with
– dis-comfort
– dis-cord
I definitely was not in harmony
– dis -harmony was what I was feeling and experiencing, where I usually like control and  order
– dis-order and chaos was reigning
– dis-array to my normally fairly organized world, was creating me to experience un-happiness, un-easiness, emotions  associated  with being irritated, frustrated and uptight!
And guess what? Continue reading →