'Health depends on being in harmony with our soul'                                                                   

Dr. Edward Bach
After a consultation whether it be an Intuitive Counselling session, Mediumship consult or a Clairvoyant Spiritual Healing appointment  I regularly prescribe personalised healing remedies to my clients when further assistance and support is required.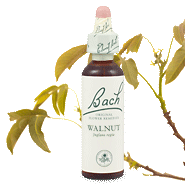 Over 25 years I have continually and successfully prescribed Dr. Edward Bach's Flower Remedies with wonderful results for many of my patients and clients.
Many people are familiar with and have used Dr. Bach's Rescue Remedies drops for anxiety and stress, Sleep Sprays and Rescue Remedy creams. These remedies are sold in large volumes in Health Food Stores.
Dr. Bach's  system consists of 38 Flower Remedies. Each remedy aids with specific emotions and personal combinations are tailored to your individual feelings, emotions, circumstances and requirements. Continue reading →