You may have plenty of 'wishes' or desires. How serious are you about achieving them?
You would not build a house or a building without a plan. You would not try to steer a boat without a rudder?
That's certainly a good way to keep yourself distracted by wasting a lot of time, energy, only adding confusion and drama to your life. That will keep you busy going around in circles or stuck in the same old space for quite some time. Continue reading →
Hi the following photos are of sacred sites and places that my husband Len and I have been very fortunate to visit – Stonehenge, England in May 2007.
Travelling opens up the intuition, mind and the heart. The mysteries of the ancients, fascinating and mind-blowing – how, why and what were there beliefs that drove them forward?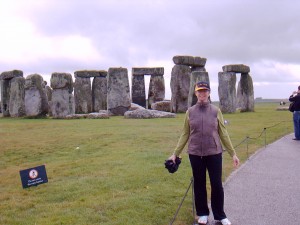 This next photo is an ancient temple in Malta…. Continue reading →