Testimonials
Amanda  11th July, 2017
Thanks a millions Di, it was a lovely experience. I am greatful that you share your ability to 'work between' the two worlds. Thanks again, Amanda  
Video Testimonial  
Karen McColl  

29th August, 2016
Spiritual Development Circle
Karen McColl  8th August, 2016
A wonderful journey of connecting to your spiritual higher self in a safe, secure and supported environment.
Quote from the 23rd Spiritual Development Circle…
A deep session releasing judgment and expectation creating a balance of love, abundance, joy and good health, opening the crown and heart chakra's.

Thank you Di and Guides.
You are truly remarkable, Karen E. ♥♥ – 6th February, 2015
Hi Di, I write to thank you again for my reading back in January. All I can say is wow. I am not skeptical at all about the after life and the psychic world as I have always been a believer, as I told you and have turned to my spirit guides in times of need for guidance and comfort and I have been to other psychics in the past, even John Edward when he came to Australia, but the reading I had with you has opened my mind much further than ever. I came to you with an open mind and you knew nothing of me before we met. The things you knew and what you picked up on about me were truly amazing. I connected with my late father, who really was the main reason I came to you and you said things to me that only my dad would say. You gave me guidance in areas that I needed and picked up on a number of issues I had been struggling with, even the people in my life that you could never have known about. One of the most amazing things was that there were a number of things that I didn't connect with in the moment until I arrived home and things jumped out and I had many 'aha' moments. It was truly the best thing I have done for myself and I am looking forward to my next meeting with you. It has raised many more questions in my mind that I want answered and I know you will fulfill my needs once again. Thank you Di, I am very grateful and thankful that I met you and I now feel comforted that I have a place to come when I need guidance and spiritual help.
An Evening of Healing #1                      
Absolutely Beautiful Space to Share, grow, learn and heal with like-minded souls- Di has such a lovely, sincere and caring nature.
Melissa

  13th January, 2015
Safe, Relaxing and Free Healing and Strengthening of ones soul. Non-judgmental and open and new and fresh ideas. Thank you for sharing your journey with me.
Forever grateful ……. 

Nadia

  13th January, 2015
Beautiful relaxing evening, feeling very clear, calm and ready to allow whatever the Universe has planned for me. Thanks Di for your gift and sharing with us. Love…..
Donna

  13th January, 2015
I had such a lovely time, I learnt a lot from the other lovely people. 'I feel inspired!'
Belinda

  13th January, 2015
An eye-opening experience that left me full of thought and hope, I thank my friend for asking me to come and it was certainly for my own good .
Sharon xxxxxxxxxxxxxx
A great night enjoyed it and very relaxing, answered one of my queries re my Dad. Thanks heaps…..
Rob

  13th January, 2015
Very Nice………:)
Olga

  13th January, 2015  An Evening of Healing #2                               
Many thanks for a very enlightening evening, really enjoyed it!
Maria

 10th February, 2015
Thank you for your guiding light. I always feel so uplifted after spending time with you!
Krys  10th February, 2015
Thank you for the messages this evening and for the connection of Spirit. Love and Light…..
Christine x  10th February, 2015
More than Coffee #9                                                        
January 20th, 2015
Michelle – Excellent time will be back soon!
Sue – Lovely time!
Kym – Thank you, Enjoyed it x  
Julie – Thank you very much for your words…it's great to now have that understanding*
Karen – Lovely sharing and enlightening experience with Di and Spirit …thank you with 'Love and Light'!
More than Coffee #8                                                     
November 18th, 2014
Donna – Excellent session, thanks so much Di, I love your guidance and deep intuitive words. Great to meet people that love the same interest and life journeys.
Bec – What an Inspirational amazing experience ….Loved it >3…thanks Bec
Sonia – My first session ever! Thank you so much Di! I have had a little taste and can't wait for more! I feel like I am going in the right direction now. Much love and appreciation!! xx 
Nicola – Thank you Di, sharing and caring, loving the journey x 
More than Coffee #7                                             
October 21st, 2014
Marie – Enlightening, Enjoyable, Educational, Encouraging, Entertaining, pleasant Experience with intimate connections with beautiful Souls. xx
More than Coffee #6                       
July 15th 2014
Elizabeth – Another wonderful journey! So opening and special, a beautiful opportunity to grow and learn with like-minded people. You're amazing Di…..
Abby – A heap more than coffee!! Thanks Di for creating such a safe beautiful emergent space. You are truly gifted….sending love…xo Abby xo
More than Coffee #5                                                                                                    
June 17th, 2014
I have learnt a lot as usual thanks Di. Its time for me to trust and I'm very excited!   Love Belinda xx
Deb – Loved the session, messages received, needed to hear. 
More than Coffee #4
May 20th, 2014
Tracy – Always Inspired with Love x
Kellie – 'Celebrate the unknown, new beginnings and follow my dreams' Thanks Di x
Di – Step away from the stress and take time out to care for yourself 🙂
 More than Coffee #3
 April 15th, 2014
Tracy – Taking a leap of faith. Trust your journey. Be Love x                                     
Sue  – Great thanks to Dianne and her guidance for the insight, knowledge and meeting of Souls…with love!
Belinda – I felt I learnt a lot from the lovely people who attended. 'I feel      inspired'.
More than Coffee #2 – A Celebration of Life which is Divinely guided ….. March 18th, 2014
Live each moment. Be happy and peace, love Rita.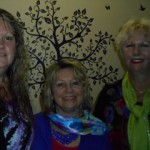 Great to share!! Love Alison. 
More than Coffee # 1 – A Celebration of Life and an Opportunity to Share Divine Guidance with Love and Light…..
February 25th, 2014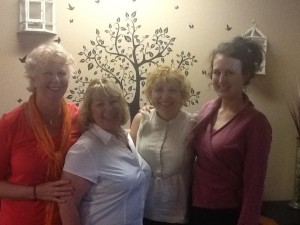 Alison – To share with like minded ladies is awesome!
Belinda – I had a lovely morning. Was wonderful to meet new people. I felt very safe and had wonderful guidance. 🙂
Elizabeth – Such a beautiful opportunity for 'strangers' to share without fear of judgment of awkwardness 🙂
Ali

 'More than Coffee'  21st October, 2014
Irene and I had an amazing morning. It was lovely to catch up with you again and I think it was just what we hoped it would be.
Vanessa  Gawler 15th August, 2014
Had the most amazing afternoon today with Dianne Goulding of Inspired by Spirit….her reading blew me away…..very aligned, accurate, interesting, exciting and powerful….also highlighted some more work to be done. Thanks Di, it was so good and worth the wait to get there 🙂
Elizabeth Hatcher   Gawler – 14th July, 2014
I have visited Di a few times now for different challenges I have been working through, and each time have left feeling free, empowered and full of hope! Although I do not rely on Di to 'fix' my problem, with her vast knowledge and skills I am able to walk away with a greater understanding of what I am experiencing as well as being supplied with tools to work through at home, as ultimately I know it is I who needs to commit and take responsibility for overcoming the challenge.

Most recently I saw Di about the chilblains I have had on my hands for the past few years. The idea that they are only caused by lack of circulation and exposure to the cold did not sit well with me, I knew it had to be something deeper. Through Di's background in natural health and being able to effectively communicate with Spirit Guides, we discovered the root of the cause and were able to work through different techniques as well as inner searching to advance the healing process. About one month on, my chilblains which were so very sore, swollen and discoloured have reduced significantly! They are on longer painful to touch and I don't have to preciously guard them, I can even knock on doors now!

Thank you Di for your professional, compassionate work.

It is reassuring to know we have someone so advanced in their field living here in Gawler!
Melissa   South Australia – 11th February, 2014
Dear Di….Thank you so much for *ALL* of your Angelic support and guidance. Your a gem Love Melissa xxx
Melissa   South Australia – 20th December, 2013
I have seen Di several times over the past 2 – 3 years and each time I've seen her my life has seemed a cross roads point.

The lovely thing is, each time I leave from an appointment with Di, I have a sense of direction, calm and focus.

In particular I appreciate Di's thoughtful and considerate approach to such a sensitive role she has, and I find I feel inspired to follow my dreams after a consultation with her.

Thank you Di your assistance in my life has been a blessing.
Paul  

November, 2013
Di Gouldings insights into past experiences and current effects on my well-being have lead me to do some forgiving work and to extend practice for and in The Healing Code.

I am grateful, although I sense the Healing Code work will show further progress, a little like taking Vitamin C with gradual change rather than something sudden.
Sally   25th October, 2013
Before I came for my first consultation with Di, I was physically, spiritually and emotionally 'spent'.

I had been on a very dark journey and was filled with anger and resentment which was manifesting itself into my physical being.

I have been seeing Di now for a period of 6 – 8 months, and have benefited enormously from her consultations in every aspect of my life.

Di has provided me with a number of strategies to heal my life on a mental, spiritual and physical level. This wholistic approach has shifted my core being from 'attitude' to 'gratitude', under Di's guidance as a Clairvoyant Spiritual Healer and Medium.

I am now much stronger, clearer and happier in myself, and my health and outlook on life has dramatically improved as a direct result of this healing work. Thank you!!
Belinda   20th October, 2013
I always look forward to seeing Di for my Inspired by Spirit consults. I often have questions about my life and what direction to take. Sometimes I might be feeling a bit sad about something or just need a boost of positive energy and Inspiration.

After seeing Di I always feel fantastic! Very focused on I want to achieve, happy and inspired.

Di has the most amazing way of looking at things and through her contact with my Angels and Guides always makes me think outside the square.

My life has changed so much for the better since seeing Di.

Di inspires me to live a spiritual life full of light, love and happiness.
Sara   Golden Grove – 15th October, 2013
I went to see Di Goulding for Clairvoyant Spiritual Healer, Medium purpose. I found Di helped me on every level, mental, physical, spiritual.

I felt very lost and confused and found Di's treatments extremely insightful, comforting and helpful.

On a physical level I have had a lower back problem for many months and on the day I was going to see Di was in quite a bit of pain and discomfort. Yet as soon as she started treating me all pain had gone and I was left with a feeling as though I had taken pain killers, as there wasn't any pain of discomfort there.

A Time to ReflectI would highly recommend Di to anyone.

I feel extremely blessed to have been able to see Di and know because of her help I am back on the right path. Thank you Di.
JP   Birdwood – 25th July, 2013
I can honestly say that I don't know where I would be today without Di's help. She has helped me become a better person.

I now have so much more strength and trust in myself, more than I ever thought was possible.

Di has shown me 'light' where at one stage, I could only see 'black'.

I cannot thank her enough for all that she has done for me over the past few months.

She is a truly amazing woman!
Kelly  Western Australia – 2nd July, 2013
Good morning Dianne…….. Hope this finds you well

Thank you so much for your fantastic reading for myself and my friend. I have started my vision board and will work on the letter of release once I have settled into my day to day life.

I have thought a lot about the reading and have found clarity through this. Thank you once again.
Lots of Love Ali  20th May, 2013
Dear Di, Thank you for your letter and I hope your new direction goes very well for you. I am so gratefull for all of your advice, support and help with my times of grief when my husband died of cancer two years ago.

You gave me great comfort, support and understanding as to his new life and mine. With all that you taught me I am able to understand my feelings and have new ways of coping with the little things that will naturally arise now and again.

My life is far more posititive and gratitude overflows and for this I am very happy and grateful. You are amazing and thank you once again for all that you are and I wish you all the very best in your future.
Inge  4th February, 2013
Di is an amazing Intuitive Counsellor and Healer, who has helped me immensely.

I came to Di with my daughter 9 months ago with stomach issues. Since then our stomach issues are minimal and realised that a lot of my issues were from the heart. I was a tearful mess and through her many healing modalities I am now a very happy and stressless person.

Di's newest modality, Chakra Balancing has given another dimension to my healing.

Di connects with your guides and is able to go through your chakras to heal your affected areas. I felt a tingle in those areas and a total overwhelming feeling of peace.

My guides now help me through my day and with gratitude I thank them.

Di is worth every penny. I am so grateful for her help in discovering the new me!
Belinda 18th December, 2012
I recently attended a Chakra Balance session with Di. It was an amazing experience. I felt very relaxed and happy throughout the session. I experienced lots of tingling through my feet and hands and a warm calm over my body. Di went through each of my Chakra's working on each one at a time. After my Chakra Balance I felt very light hearted and much more connected to my Spiritual Guides and Angels. The experience was a very positive and uplifting one and I can't wait to do it again.
Adrian Rogers  8th December, 2012
Di's handling of Chakra Balancing Healing is truly inspired.It is a true balancing in which the activation levels of the Chakras are both measured, and were necessary stimulated. The overall effect is not merely the creation of a released state of well-being, but a refinement of both the material and non-material aspects of the human being.

Her work brings spiritual and material into balance with each other, elevating both in the process. I have therefore no hesitation in giving her Chakra Balancing Healing my whole-hearted recommendation.
Bronnie Burge  22nd May, 2012
I highly recommend Di Goulding. Anyone who has found themselves feeling very confused, lost, angry, said, misplaced or any feeling which leaves us in a "bad" place, would do themselves a huge service to themselves and others by visiting Di.
Andrew Horwood  17th November, 2011
A testimonial received from a Body Talk Workshop which Di facilitated at Riverdell Spiritual Centre, Hillier Park S.A. that incorporated The Healing Code principles.
Workshop – Excellent!

The Healing Code is a very user friendly straight forward energy healing method. It's a 'must do' for anyone dealing with long standing health issues.
Kellie G.  10th January, 2011
My first appointment with Di was nearly 20 years ago and boy would I be a mess if I hadn't been introduced to Di in my teens. I was very negative and closed which manifested in a physical manner. Di has helped me in countless ways, physically and spiritually and for that I will be forever grateful. Life now is whole lot lighter, brighter and healthier. I feel I am truly on the right pathway however slowly I sometimes walk it.

Di consults in a loving empathetic manner and I always look forward to my regular 'tune ups'. I love to receive those special messages Di simply just 'passes on'.
Truly inspired by spirit 🙂 with love and thanks Susie x (BAROSSA) 1st November, 2010
A BIG THANKU
Writing a testimonial is not hard except when you are trying to work out what to leave out!.  Everyone has things in life they are dealing with relative to their own path.  I am openly a believer in all that exists for which we cannot quantify other than to say that it exists from love.

I had a wonderful visit with Di that included several heaven sent laughs and a few realisations about where my journey has taken me so far in life.  Di's ability to understand messages of love and help and convey them in a professional and comforting way is a blessing and she is truly skilled in her chosen line of work.  I visited with Di on the 13th of October delighted to find most of my intents sitting on the paper before her, when I arrived. Not surprised mind you!

I love to learn and feel very empowered by just the small amount of time I spent in Di's company as she gave me several alternative viewpoints to things I am addressing and affirmed quite a few recent occurrences in my life.  I left with some work to do of course as we all do ( the same work I came in with – lol) but left with clearer direction.

I look forward to looking back and seeing my progress. Di you were a pleasure to meet and the information I received to help me is helping in many ways, I look forward to another visit.
Julie 14th October 2010
I was an emotional, nervous wreck when I was pointed in the direction of Di. I was very keen to see Di as i was already very drawn to the spiritual way of life.

I had some personal family issues in my life that I was struggling with and after speaking to Di and receiving some very accurate messages from 'the other side' I could see things much clearer.  Just talking things over and getting another persons opinion and guidance was really what I needed.  Di gave me a number of things to do to deal with my stress and also made up some Bach drops for me to take.

I cannot believe the improvement in my feelings and behaviour since I've been doing everything that Di recommended. Just one example of this is that before seeing Di I would ALWAYS have my mobile phone in my pocket or very close by in case someone was trying to contact me, I would be frantic without it, a week after seeing Di i went out for the day and turned my phone OFF !!

This may not seem a big deal to anyone else but for me it was a HUGE step forward. My husband couldn't believe it. He has also seen a really big change in me since I've seen Di, he's thrilled to bits with the new me.
Jess  15th September, 2010
I wish I had a photo of my face the first time I saw Di – the look would have been a mix of fear, helplessness and desperation.

Compared to now when in every photo you see the real me – my eyes sparkle!

In 3 years, I've had an amazing journey with Di – who is not just my naturopath now, she's a spiritual guide.

We've discussed so much about my mind, body and spirit, and unlocked many layers!

Di's intuition, medium-ship, knowledge and life experience have helped so much, not to mention her understanding, compassion and perception – she is so good at reading between the lines at what I didn't even realise was there!

I've also had 2 Inspired by Spirit sessions and look forward to a 3rd session!

Di created a safe and loving environment where I felt comfortable to be guided into what was really behind my particular issue, using Di's intuitive approach.

And it was amazing what we found!

Each session had a profound effect – they created a big shift in me!

In short – the addition of Di into my life has helped me shed many layers to create a new and improved me!

I look forward to every session and can't wait to see what gems are yet to be discovered.

I can't recommend Di highly enough!
Adrian  23rd August, 2010
I am always the better for a consultation with Di Goulding. If I felt bad at the beginning I am feeling better by the end. However, if I thought I was fine at the beginning of a consultation I realise, by the time it has ended that there is always room for improvement.

Di's approach is always sensitive and thorough, her naturopathic remedies always appropriate and precisely targeted. To sum up, one benefits in sometimes unexpected ways from each consultation, so that one is aware of a continual progression, a steady development in ones understanding of oneself, and in ones relationships in the wider world.
Sue  21st August 2010
My journey with Di began during an undiagnosed  illness. Conventional medicine assisted the healing process slowly however did not treat the underlying dis-ease which caused it in the first place. With Di's expertise and help from Spirit, many layers have been peeled off to find deep hidden areas of emotions that had literally festered into the physical symptoms I had experienced.

Di not only helped my physical wellness, but also assisted me to grow stronger emotionally and  spiritually by working through those past experiences that were buried deep within.

The gift of my illness has given me the opportunity to meet Di, and I thank her for her part in becoming the person I am today and as we continue to open other closed doors I welcome her interaction with my continuing journey through life.

Di is truly  'Inspired by Spirit' and inspires the spirit within.
Belinda  20th July, 2010
Before I started to see Di Goulding Iwas a sad, scared person with a very low opinion of myself. I didn't think I was worth loving. I had been through a divorce and then was diagnosed with breast cancer.

Di has been my Angel.

Today I am a happy, positive and joyous person, so proud of who I am and so excited about what my future holds.

Di has helped me to  forgive, to love who I am, to trust and to believe!

I can't put into words how much my life has improved since seeing Di, she is my mentor in so many ways.
Linda

 20th July, 2010
I have consulted with Di several times for both physical and spiritual help. I have found Di to be empathetic with inspired wisdom that goes straight to the core of an issue requiring attention. Together we have worked on physical wellness, which really enhanced my life's energy and daily lifestyle.

On the spiritual level, Di has helped me clarify my life pathway, and also deal with relationship tensions with a family member – investigating our past life actions together and the subsequent emotional difficulties that were not dealt with in that previous incarnation.

In all ways, Di is gentle, loving, insightful and supportive, and I thoroughly recommend her assistance with life's problems/challenges be emotional, physical or spiritual.
Thanks Di…………….                                                                        

You've made a difference! Aimee x